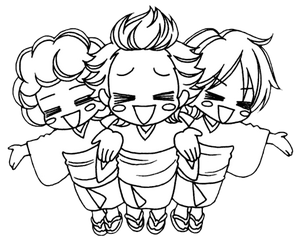 Welcome to Black Bird Wiki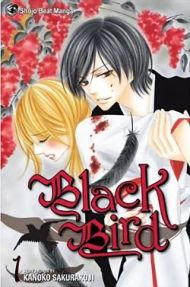 There is a world of myth and magic that intersects our own, and only a special few are able to see it. Misao Harada is one such person, and she wants nothing to do with magical realms. She wishes to have a normal high life and possibly a boyfriend,  she is the bride of demon prophecy, the senka maiden.
Her blood grants incredible powers, her flesh immortality, and marriage will give prosperity to the demon family she marries into. Since the day she turned 16, the demon realm has been fighting over the right to her hand..., her life.
---
Black Bird received the 2009 shogakukan Manga Award for shoujo manga.
Black Bird Manga PV
Poll
Which is your favourite character?
Black Bird Manga Updates
Loading RSS data...
Loading RSS data...
Loading RSS data...
Loading RSS data...
Loading RSS data...
Loading RSS data...
Ad blocker interference detected!
Wikia is a free-to-use site that makes money from advertising. We have a modified experience for viewers using ad blockers

Wikia is not accessible if you've made further modifications. Remove the custom ad blocker rule(s) and the page will load as expected.